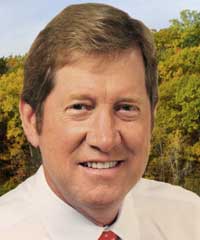 Rep. Jason Lewis
Minnesota Congressional delegation
Call 202-225-2271
Email me from my official web site
418 Cannon House Office Building; Washington DC 20515-2302
Rep. Jason Lewis: key health care votes

May 4, 2017
Status: House passed
On Passage: H R 1628 American Health Care Act [more]
Rep. Lewis voted Yes, which we score as unfavorable.

January 13, 2017
Status: House passed
On Agreeing to the Resolution: S CON RES 3 Setting forth the congressional budget for the United States Government for fiscal year 2017 and setting forth the appropriate budgetary levels for fiscal years 2018 through 2026 [more]
Rep. Lewis voted Yes, which we score as unfavorable.
Blog posts mentioning Rep. Jason Lewis
from healthinsurance.org
May. 4, 2017 — After weeks of uncertainty, the House Republicans appear to finally have reached a point of certainty as to whether they can pass the American Health Care Act aka AHCA 2.0 aka Zombie Trumpcare. A vote is likely to happen today. Here's a handy cheat sheet.
Mar. 17, 2017 — Here's a rundown of the five claims the Republicans made in their meme, and an explanation on how some of us outside the House GOP caucus "bubble" might differ with their interpretation. Offering a replacement plan that will cost more, offer fewer benefits and cover fewer lives does not seem to be in America's best interests.
Feb. 15, 2017 — To get a sense of how congressional representatives are responding to their constituents' calls about the Affordable Care Act, whether callers reached a real person and whether they felt their concerns were heard, I reached out, via social media, to a handful of folks who contacted their representatives asking them to preserve the Affordable Care Act.