Rep. Mark Critz
and health care reform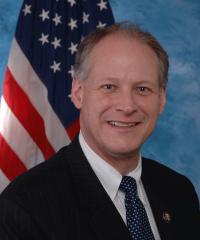 NOTE: This individual is not a current member of congress.
Share how Rep. Critz votes:
Rep. Mark Critz: key health care votes
Status: House passed 238-183, 11 not voting

To repeal mandatory funding provided to states in the Patient Protection and Affordable Care Act to establish American Health Benefit Exchanges. [more]

Rep. Critz voted No, which we score as a pro-consumer vote.
About Rep. Mark Critz
Party:
Democrat
Background Information:
Gender: Male

See how Pennsylvania members of Congress voted on health reform:
Pennsylvania Senators
Pennsylvania Representatives