Rep. Gregory Meeks
and health care reform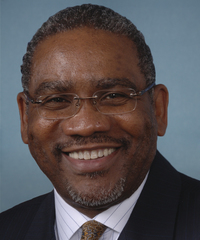 Local Offices
Share how Rep. Meeks votes:
Rep. Gregory Meeks: key health care votes
Gregory W. Meeks: what do they do? criticize. criticize progress of creating jobs again. criticize trying to create an opportunity for americans to have good health care again. criticize the fact we are able to improve bridges and roads. criticize the fact that we are going to be able to put more people -- to approve the money to help the unemployed.
About Rep. Gregory Meeks
Current Office:
Representative from
New York
Name:
Gregory W. Meeks
Date Elected:
Special Election2/3/1998
District:
NY_05
Party:
Democrat
Background Information:
Gender: Male
Birth Date: 9/25/1953
Birth Place: East Harlem
Spouse: Wife, Simone-Marie
Children: 3

Education:
JD, Howard Law School
BA, Adelphi University
Professional Experience:
Political Experience:
Committees:
Committee on Foreign Affairs
Subcommittee on Europe, Eurasia, and Emerging Threats
Subcommittee on the Western Hemisphere
Committee on Financial Services
Subcommittee on Financial Institutions and Consumer Credit (Ranking Member)
See how New York members of Congress voted on health reform:
New York Senators
New York Representatives