Rep. Joseph Crowley
and health care reform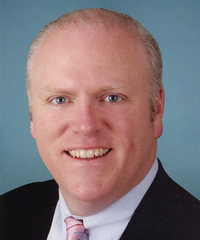 Local Offices
Share how Rep. Crowley votes:
Rep. Joseph Crowley: key health care votes
Joseph Crowley: than ever. in the past health care has simply skyrocketed. if we do nothing it will get worse. in we do nothi small businesses will shell out $29,000 in medical costs per employee. if we do nothing the cost of an employer-supports ord health care plan will increase by 84% by 2016.
About Rep. Joseph Crowley
Current Office:
Representative from
New York
Name:
Joseph Crowley
Date Elected:
11/3/1998
District:
NY_14
Party:
Democrat
Background Information:
Gender: Male
Birth Date: 3/16/1962
Birth Place: Queens
Religion: Roman Catholic
Spouse: Wife, Kasey
Children: 3

Education:
Professional Experience:
Political Experience:
Committees:
Committee on Ways and Means
Subcommittee on Human Resources
Subcommittee on Oversight
See how New York members of Congress voted on health reform:
New York Senators
New York Representatives