Rep. Sanford Bishop
and health care reform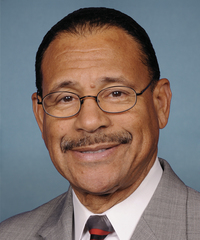 Rep. Sanford D. Bishop , Jr.
House of Representatives
2429 Rayburn House Office Building
GA
Local Offices
Share how Rep. Bishop votes:
Rep. Sanford Bishop: key health care votes
Sanford D. Jr.Bishop: have worked with members of our subcommittee to ensure we had $69 million increase in this bill to increase v.a. health care research funding above the president's request. i think we have
About Rep. Sanford Bishop
Current Office:
Representative from
Georgia
Name:
Sanford D. Bishop , Jr.
Date Elected:
11/3/1992
District:
GA_02
Party:
Democrat
Background Information:
Gender: Male
Birth Date: 2/4/1947
Birth Place: Mobile, AL
Religion: Baptist
Spouse: Wife, Vivian
Children: 1
Grand Children: 1

Education:
JD, Emory College
BA, Morehouse College
Professional Experience:
Organizational Memberships:
Chattahoochee Council
Boy Scouts of America
32nd Degree Mason
Shriner
NAACP
Political Experience:
Georgia Senate
Georgia House of Representatives
Committees:
Committee on Appropriations
Subcommittee on Agriculture, Rural Development, Food and Drug Administration, and Related Agencies
Subcommittee on Legislative Branch
Subcommittee on Military Construction, Veterans Affairs, and Related Agencies (Ranking Member)
See how Georgia members of Congress voted on health reform:
Georgia Senators
Georgia Representatives